Furniture Store in Kitchener, ON
For over fifty years, International Home Interiors has been offering beautiful, name-brand furniture at discount prices. Customer satisfaction is our number one priority and we are not happy unless our customers are. From bedrooms and dining rooms, furnishings to accent décor, we have everything to help make your home showroom quality.
Top Quality Furniture Sales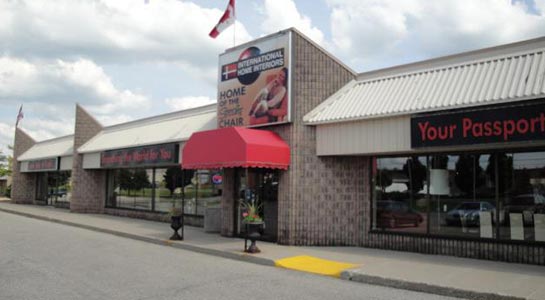 International Home Interiors has been the most trusted furniture store in Kitchener, ON, for over fifty years, offering name brand furnishings from Italy to Brazil, at affordable prices. Our focus has always been on customer satisfaction and we understand that every customer has different needs and styles. We take the time to discuss with each of our customers their interests and price points and then help them choose furniture and accent décor that best fits their specifications. When our customers are happy with our furniture sales, we know we've done our job well!
Our furniture store in Kitchener, ON carries a variety of types, styles and brands of furniture, ensuring that our customers are presented with the full gamut of décor options. Our show room includes dining room furniture, living room furnishings, bedroom décor, office items, mattresses, lighting, area rugs and more. We focus on contemporary and classic styles and have furnishing to fit any type of interior design aesthetic. Our inventory is extensive and we are confident that whatever you are looking for, you can find it at International Home Interiors. We offer brands from Alf to W. Schiling and everything in between. Contact us today! For years, home furniture shoppers have returned to our furniture store because:
We have over four decades of experience.
We have an extensive inventory of furniture and home décor.
We are committed to customer satisfaction.
We offer our top quality furnishings at affordable prices.
We carry name brand furniture from top quality international dealers.